The river and event locations included in this section represent trips and events that KCCNY members commonly meet.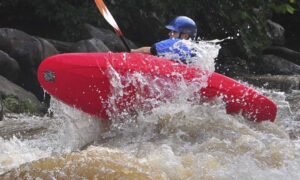 KCCNY does not rate rivers. Any ratings shown below are either taken from guidebooks, websites, or reflect the opinions of paddlers who regard themselves as familiar with the river, and are, in any event, generally dependent on water levels and conditions. When disagreement occurs as to river rating, American Whitewater's ratings are used.
Disclaimer: They are not the opinion of KCCNY, which expressly disclaims any responsibility for their accuracy. Neither KCCNY, nor its officers, directors, and trip coordinators, nor the volunteers who provided information for this plan, can be held liable for any decisions based on the information provided in this plan. Opinions expressed in these river and event descriptions are not necessarily those of KCCNY, its officers, directors, or volunteers.
*If you'd like to add a river to this list contact us or fill out the form on our river submission page.