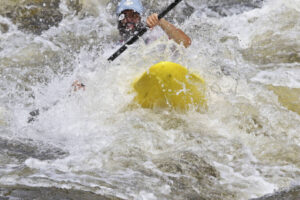 The river and event descriptions included in this section represent trips and events that KCCNY members have paddled or believe they may paddle as official KCCNY trips. The information furnished herein is intended only as a guide to the ACA by indicating the nature of KCCNY events in general and is subject to change without notice.
KCCNY does not rate rivers. Any ratings shown below are either taken from guidebooks, websites, or reflect the opinions of paddlers who regard themselves as familiar with the river, and are, in any event, generally dependent on water levels and conditions. When disagreement occurs as to river rating, American Whitewater's ratings are used.
Disclaimer: They are not the opinion of KCCNY, which expressly disclaims any responsibility for their accuracy. Neither KCCNY, nor its officers, directors, and trip coordinators, nor the volunteers who provided information for this plan, can be held liable for any decisions based on the information provided in this plan. Opinions expressed in these river and event descriptions are not necessarily those of KCCNY, its officers, directors, or volunteers.
Events that occur on whitewater rivers rated Class III and above must be listed as approve below*.
Brodhead Creek, Canadensis, PA, class 3 whitewater river approved for insured trips.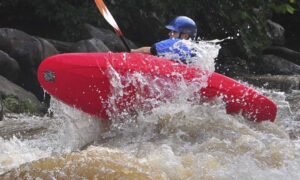 *If the river is  not listed as approved, coordinators must submit a detailed ACA insurance request (as required by the ACA Risk Management Guidelines) at at least 14 days prior to the event or with written approval from the ACA insurance coordinator. If you'd like to add a river to this list contact the Safety Chair or fill out the form on our river submission page. Approval for is a multi-step process, so it will likely take longer then the 14 days required by the ACA. Both forms require similar information.