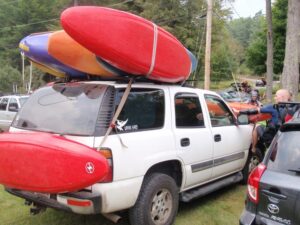 In the event of a serious injury, immediately notify the insurance company (American Specialty) by calling 1-800-245-2744. American Specialty will answer calls to this number, 24 hours a day, 365 days a year (if calling after hours, follow the instructions for emergency claims reporting).
If there are  injuries or property damage these need to be reported to the ACA National Office within seven (7) days of the activity using the ACA Incident/Accident Report Form found on the ACA website.
In the event of injuries or property damage, also reach out to the president and/or safety chair of KCCNY.
For all injury and damage free trips – including trips that didn't happen – just fill out the form below.
Send any ACA fees to the KCCNY Treasurer.